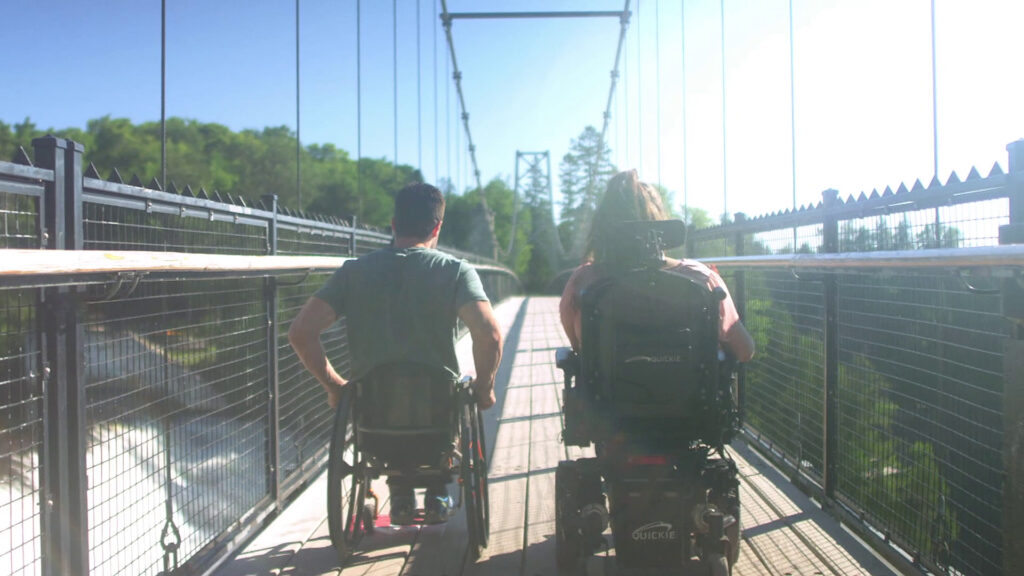 Welcome to the Parc de la Chute-Montmorency
Located just 15 minutes from Old Québec City, this spectacular natural site will take your breath away. Montmorency Falls are striking with their height of 83 metres, standing higher than Niagara Falls. They are the result of a fault where the Rivière Montmorency flows into the St. Lawrence fluvial estuary.
A few highlights
In cold weather, the fine splashes from the falls freeze and form a cone of ice below, called a sugar loaf. It's a very popular tourist attraction and, depending on the year, can be really extraordinary.
The closer you get to the falls, the more you appreciate their splendour. For the best view, however, you need to go to Île d'Orléans, just opposite, where you can admire the waterfalls in their natural surroundings.
There is a famous Québec tale about the site. The legend of the "woman in white" recounts how the form of Mathilde can sometimes be seen in the falls from where she threw herself after losing the man she loved, Louis, shortly before their marriage during the Seven Years' War in 1759.
Adapted trails
The walkway at the bottom of the falls, in the station area, offers facilities for people with reduced mobility. The old railway track has been replaced by a boardwalk to provide a great view of the falls.
To hear the roar of the falls, get on board the cable car at the station. Then take the Cottage trail that leads to the footbridge over the falls and through beautiful gardens.
Information
For more information, visit the SEPAQ website
And for more details on the site's accessibility, consult the two pages dedicated to the Parc de la Chute-Montmorency on the Kéroul website:
Station area (bottom of the falls)
Manoir area (top of the falls)