Visit Montreal's neighbourhoods by wheelchair… and metro!
60 accessible points of interest in 10 colourful districts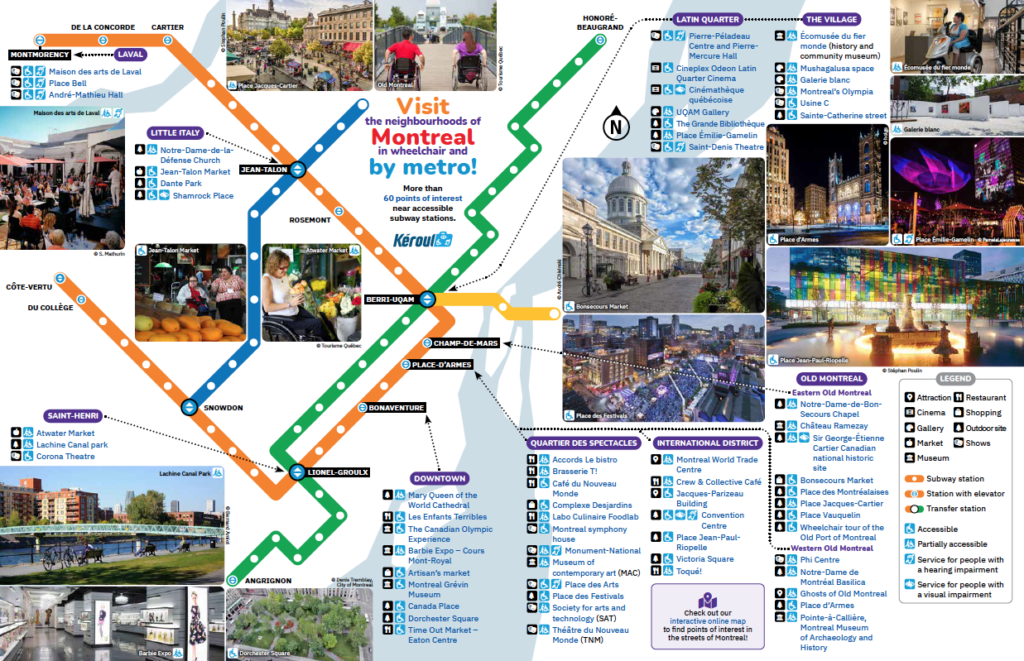 10 accessible neighbourhoods to visit
Montreal's neighbourhoods each have their own personality! Take the time to discover 10 of them through itineraries highlighting over 60 certified accessible or partially accessible points of interest.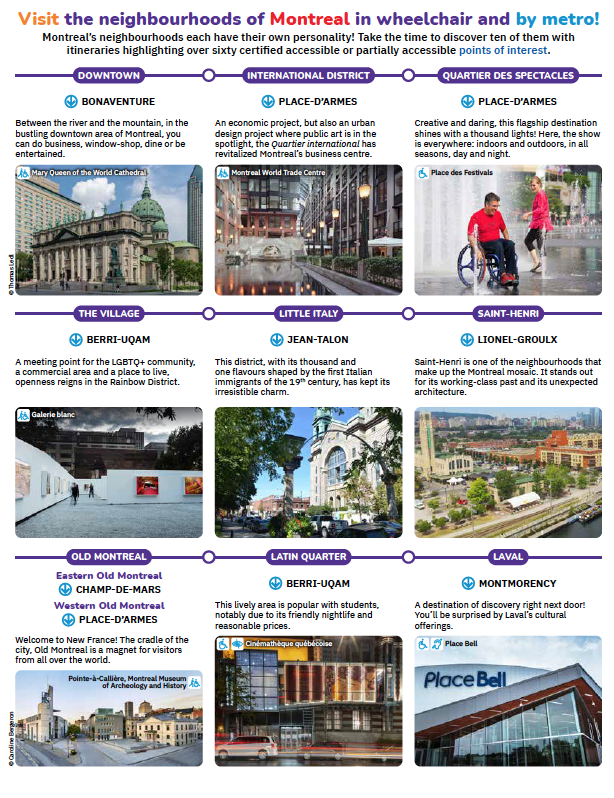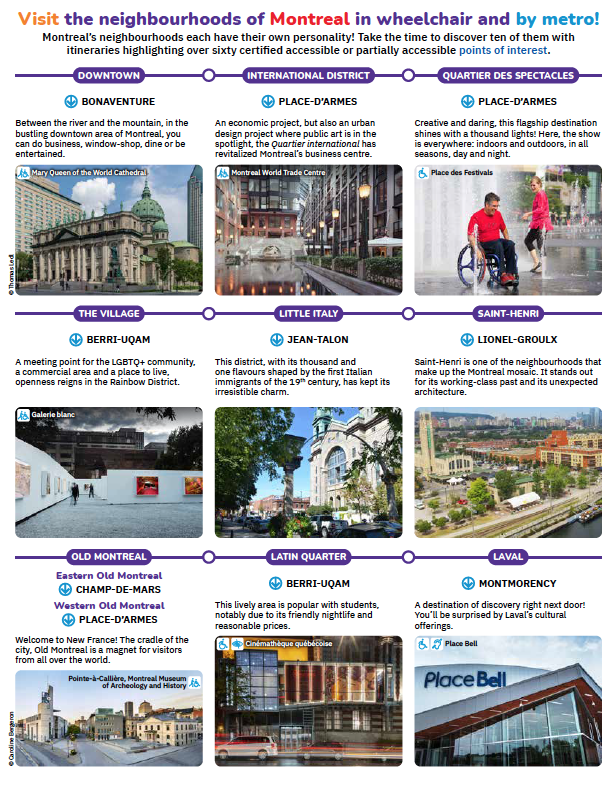 Discover the routes through the neighbourhoods!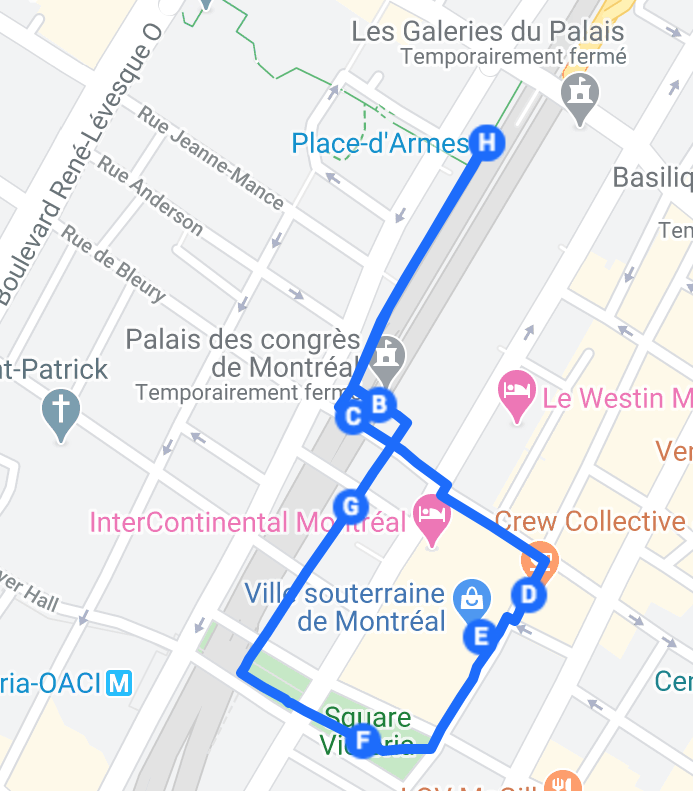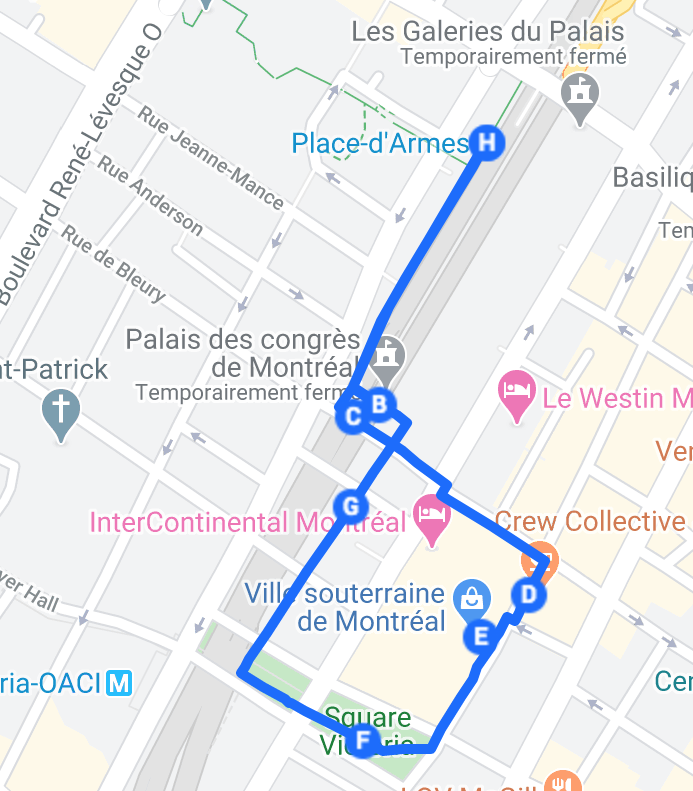 Each blog post includes:
A map of the route indicating points of interest
A description of points of interest and their accessibility
Information on elevator access to metro stations
Getting around with the STM
16 metro stations accessible to all
In the fall of 2020, 16 of Montreal's 68 metro stations will be wheelchair accessible. And this number is constantly growing.
An accessible station is a subway station with an elevator that allows passengers to reach the subway platform from street level. Please note that no transfers are possible to the yellow line
Some tips for taking the metro in a wheelchair
Before entering an accessible metro station, take a moment to check the STM website to see if the elevator is actually in operation.
Most subway stations have multiple entrances, but they are rarely all accessible. Check which station entrance has an elevator.
Follow the accessibility signs and pictograms to find your way around the stations and determine where to wait on the boarding platform.
Always carry a cell phone with you so you can reach the STM if need be.
Plan your trip
To complement your public transit travel, consider incorporating bus trips. See the section on network accessibility for more information. To buy a ticket, you can also turn to one of the 44 accessible points of sale as assessed by Kéroul.
Enjoy your visit to the neighbourhoods of Montreal!