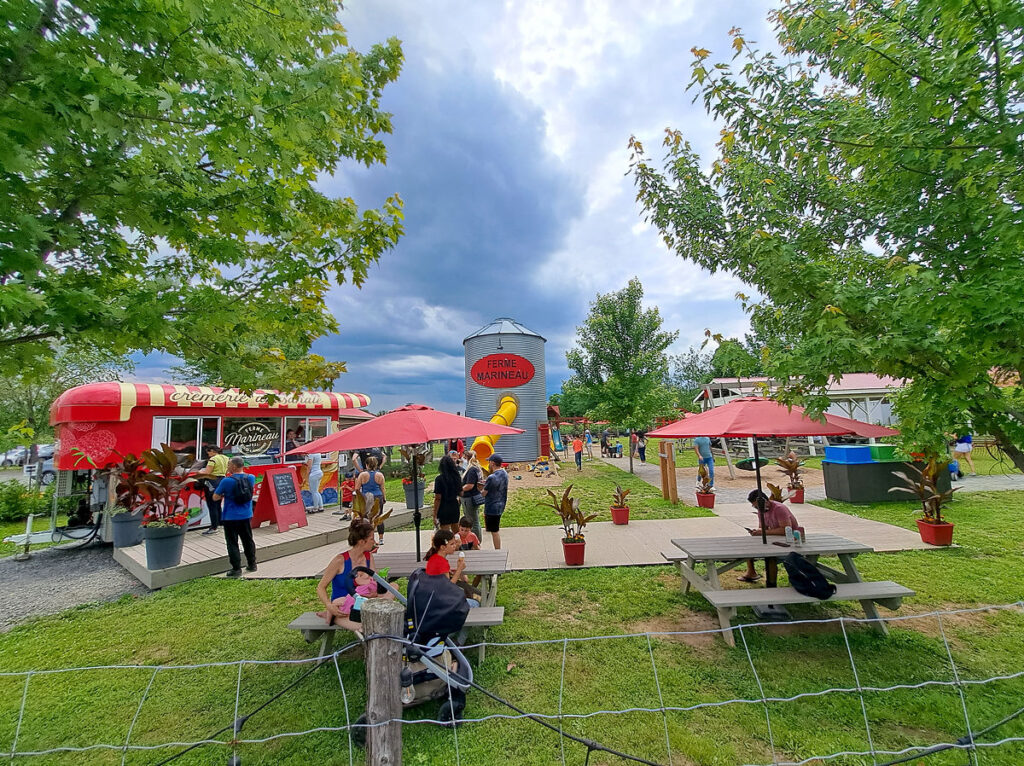 Surprising and accessible activities in Laval
Musée de la santé Armand-Frappier
Inspired by the legacy of Dr. Armand Frappier, this museum is a place that encourages scientific popularization. It offers inspiring and educational exhibits and lab activities. Visitors learn about health-related science, think about health issues and what they can do to contribute to their own well-being and that of their communities. Pathways are barrier-free and all sections of the museum are accessible. The washrooms located on the ground and second floors are adapted.
The museum's activities now take place in new, spacious and modern facilities adjacent to the Cosmodome in Laval. While maintaining the human approach it has built its reputation on since 1994, the museum offers visitors a renewed, dynamic and enriching educational program. Visitors are invited to put on a lab coat and participate in a lab activity with science facilitators. Two exhibitions are also available: the permanent exhibition, 4, 3, 2, 1… Santé! and the temporary exhibition, Pandemics: Challenging Humanity.
2023 marks the return of in-person youth activities, such as science camps, children's parties, and science workshops. A rich and diversified cultural program is also offered. It includes lectures with renowned panelists, talks for seniors and special activities for various holidays.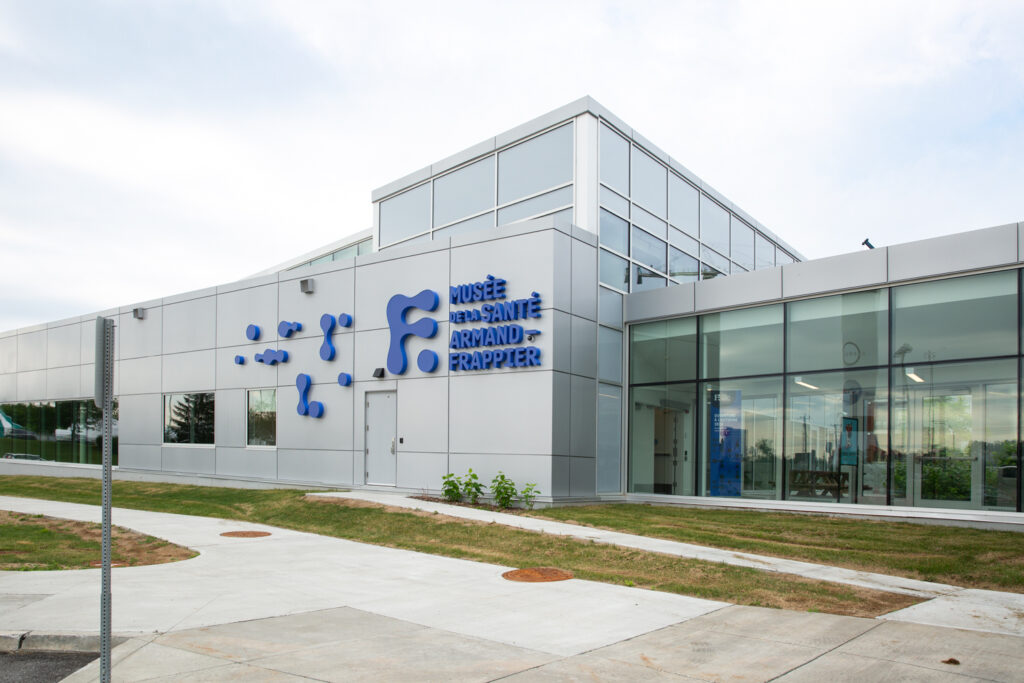 Founded in 1921, Ferme Marineau is one of the oldest farms in Laval. Located in the west of the island, this family farm is operated by a fourth generation of farmers. Its greenhouse and field production include small fruits such as strawberries and blueberries, and it's possible to pick your own. Paths to get around are made of compacted rock dust and coarse gravel, and the site has an adapted washroom.
The farm is also involved in market gardening, including an impressive array of corn grown according to the family's ancestral tradition. Homemade products such as pies and fresh doughnuts sold at the many farm stands throughout Laval will make you want to come back! Activities such as outdoor shows and a park with play modules are offered for the whole family.
In the spring, Tulips.ca organizes U-pick tulips in a colourful field of the Sainte-Dorothée district where more than 500,000 tulips bloom. An ice cream truck on site sells strawberry cones, produced by the Marineau farm. Mobile playground equipment completes the range of activities on offer. A must-see agritourism attraction!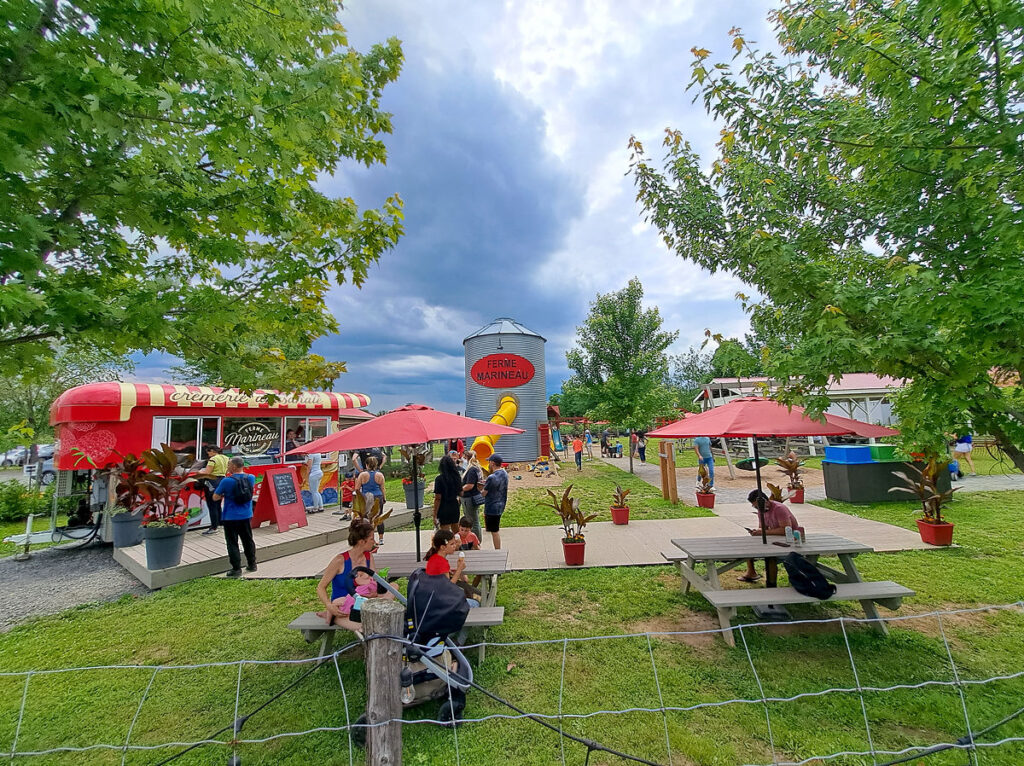 The Bois de l'Équerre is part of CANOPÉE, the network of woods in Laval. Located in the Sainte-Rose district, it is one of the last large urban forests in the region. It is home to an abundance of flora and fauna, and conserves wetlands that are important for biodiversity.
A section of 2.65 km certified by Kéroul is specially adapted for people with reduced mobility. This ecosystem constantly contributes to the quality of life of all citizens, through its magnificent natural environments, trails and rest areas. It is a perfect place for walking in the forest and bird watching. It also offers guided activities and has a parking lot with two spaces reserved for people with disabilities.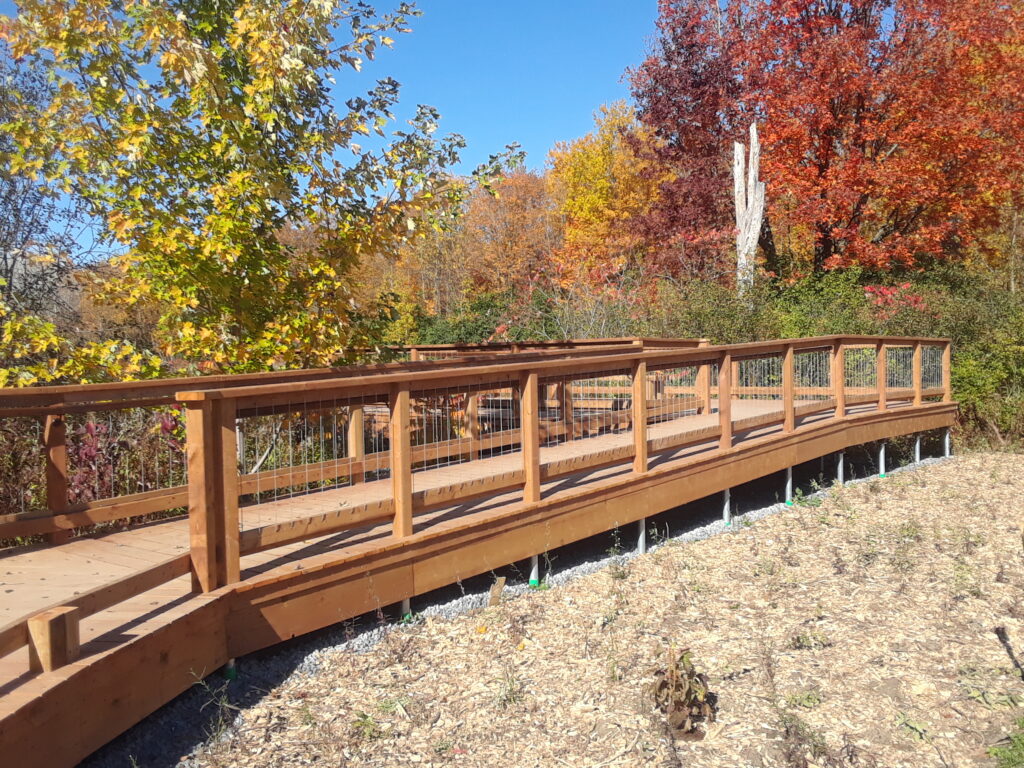 Centropolis is an open-air urban centre offering entertainment, gourmet delights and shopping. The Centropolis central square offers activities year round for all ages and tastes.
Family, friends, colleagues or lovers can meet there to share special moments. In addition to the pedestrian walkways, visitors really enjoy the central square. In the summer, there is an illuminated fountain and people can admire the one-of-a-kind vegetable garden. In winter, the square hosts various activities in a totally urban atmosphere.
Among the businesses and attractions, the Clip 'n climb stands out with its entertaining and inclusive climbing for young and old. Passionate about thrills? The free fall centre iFly promises a unique experience. Special harnesses are available to allow participants with disabilities to keep their legs in the right position and to launch themselves safely into the air.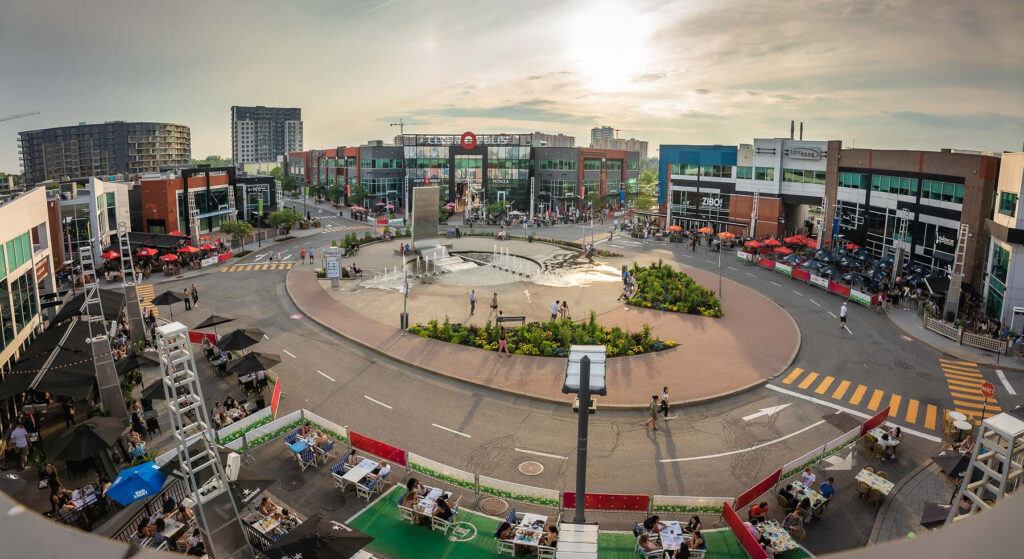 ---
Retrouvez plus d'informations sur Laval et ses attraits sur www.tourismelaval.com.