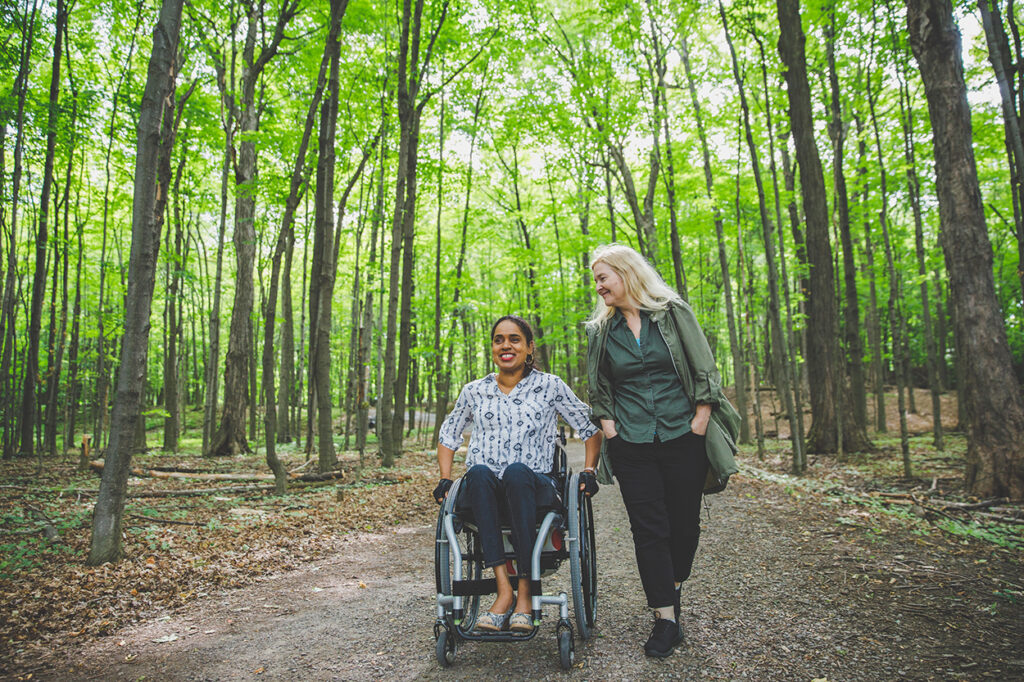 Québec for All, 4th Edition: Plan Your Wheelchair Accessible Vacation
If you live in or close to Québec, the pandemic is a great reason to (re)discover the wonders of the province during your summer vacation! Flip through the 4th edition of the Québec for all brochure for inspiration! You will find a 15-day itinerary idea, agrotourism gems to savor the regions and surprising adaptive outdoor activities. There are also suggestions for accessible accommodation and transportation.
Plan your next vacation through Québec for all, a brochure and a Web platform full of suggestions and advice for people with disabilities. Explore, enjoy and feel Québec, regardless of your abilities!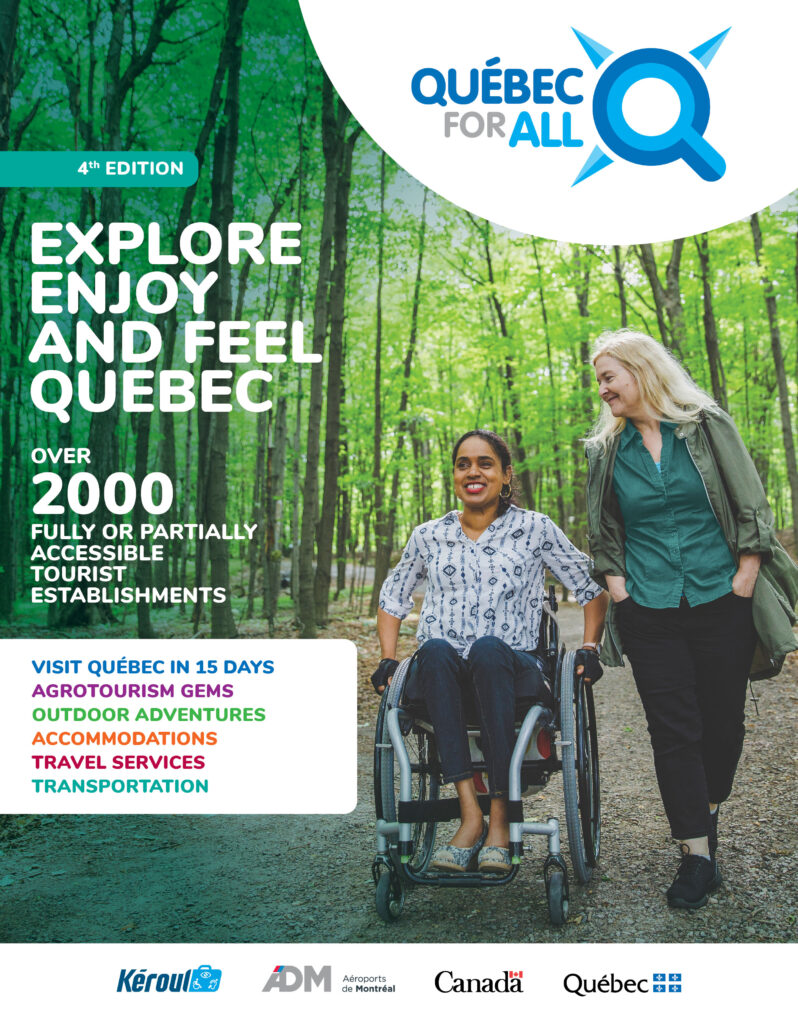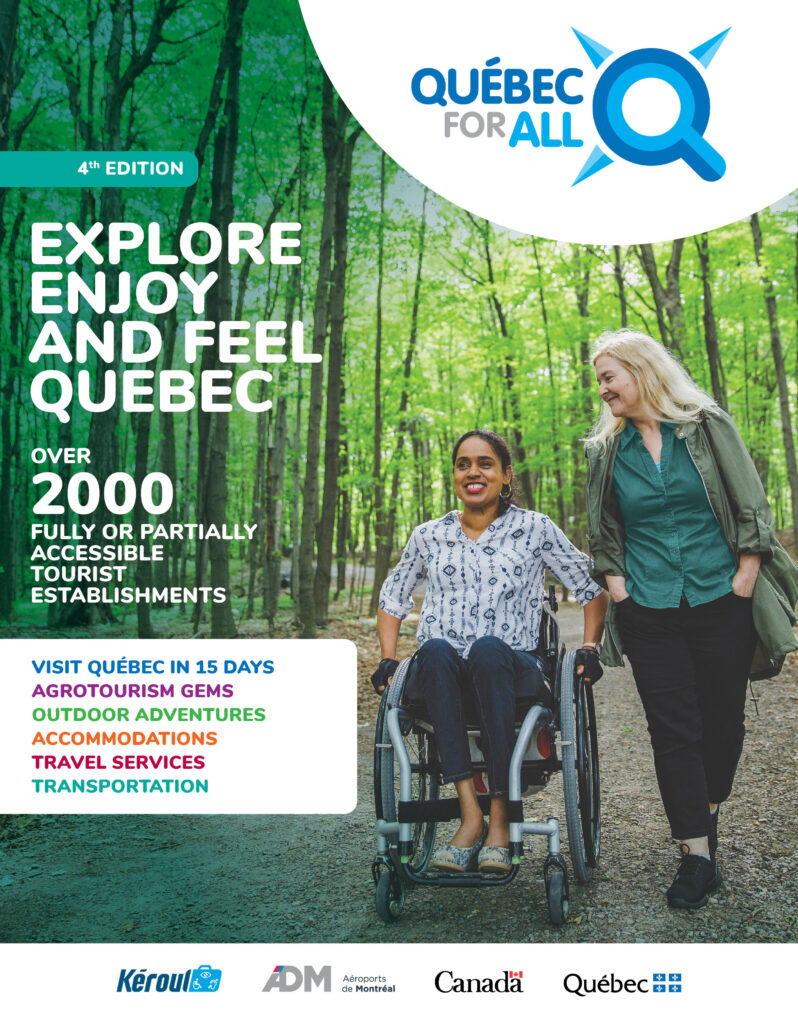 Québec for All is a platform and a brochure promoting accessible Québec. Its database is composed of more than 1,800 tourist establishments certified accessible or partially accessible by Kéroul, the only organization promoting tourism and culture for people with disabilities in Québec.