New brochure "Québec for All"
5th Edition: bonjour accessibility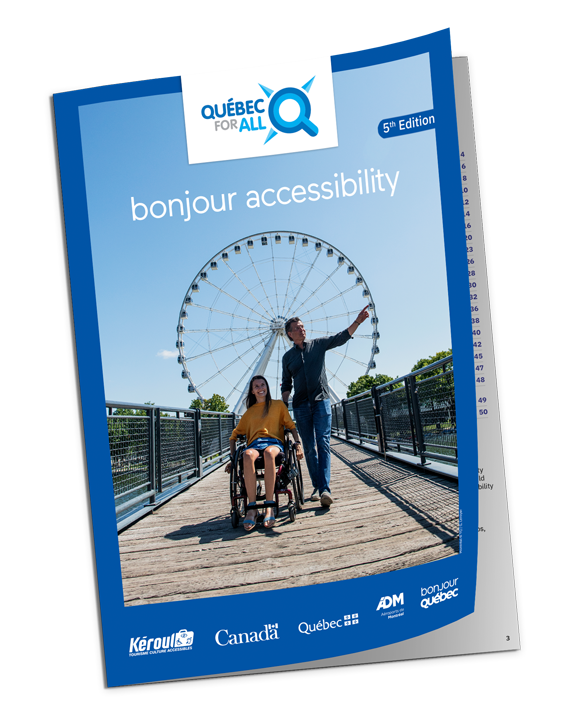 The new "Québec for All" brochure is finally available! For its 5th edition, the brochure has been revamped and features more content to allow people with disabilities who would like to visit Québec to better plan their stay.
Each region presents accessible or partially accessible establishments according to categories that we have defined as follows: parks and outdoor activities, culture and heritage, flavours and traditions, sports and recreation, and accommodations.
We hope that it will give you the desire to discover Québec.
The online brochure is an interactive format where you can click on each establishment to view the Kéroul sheet and obtain more details on the site's accessibility.
Order a free copy
online or at 514 252-3104