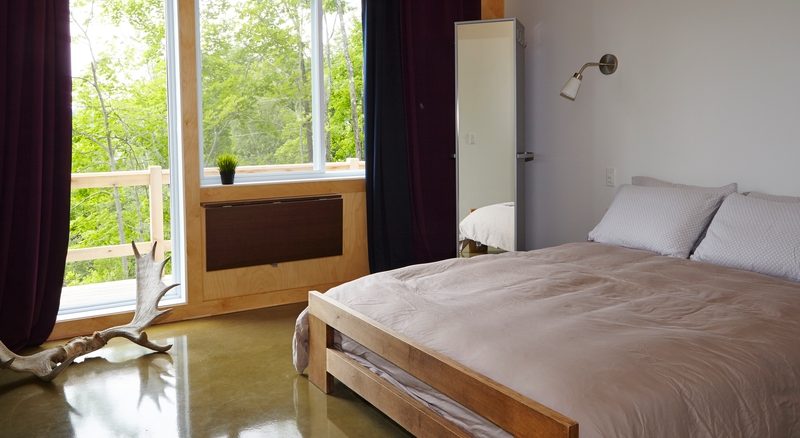 Four accessibles cottages you can rent in Québec
A great way to discover the wonders of Quebec is to escape in the comfort of an accessible cottage!
What is an accessible cottage?
In an accessible chalet, it is possible to move easily in a wheelchair in all the main rooms of the establishment. Bathrooms contain a maneuverable area, a transfer zone and grab bars.
However, the accessible rating does not specify certain accessibility features, such as a roll-in shower or space under the bed, for example. We suggest you consult each page to make a decision.
Chalets U
Located in the charming Magog-Orford region in the Eastern Townships, Chalets U offer two single-level cottages that can each house up to six people. The cottages are comfortable, modern and spacious, and surrounded by nature. The Chalet des Diligences provides visitors with a spectacular view of Lac Orford and the mountains, while Chalet Malaga's beautiful forest setting is nestled between Lac Malaga and Étang Holland. Both establishments have roll-in showers and a height-adjustable bed with space underneath.
Compact Cabins at parc national d'Oka
Parc national d'Oka also offers accessible compact cabins. The name may be off-putting, but there is enough room to move around easily in a wheelchair. Everything has been designed to maximize the space: there is an accessible kitchenette, a 40 cm high sofa bed, a 45 cm high single bed and two 20 cm high loveseats for visitors. The bathroom has an accessible bath.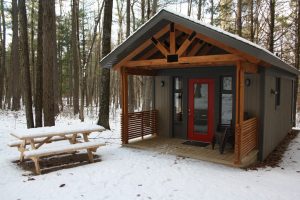 The Jolie Campagnarde of Chalets du Ruisseau
Located five minutes away from the beautiful village of St-Sauveur in the Laurentians, La Jolie Campagnarde is a beautiful single storey house that has retained its charms of yesteryear. The large luminous spaces make the internal circulation fluid and pleasant. The bathroom has a 50 cm-high and a removable transfer bench of quality. In the bedroom, the height of the bed is 55 cm. A space under the bed is available to accommodate a lift.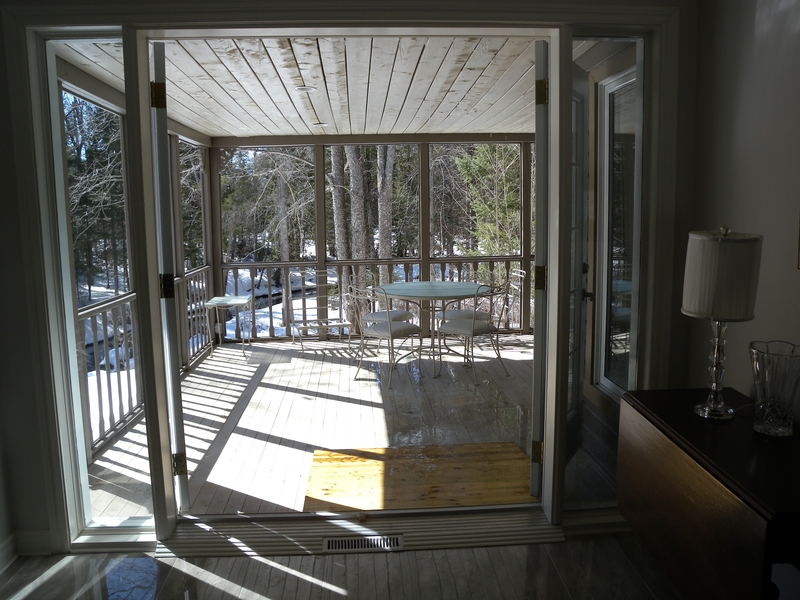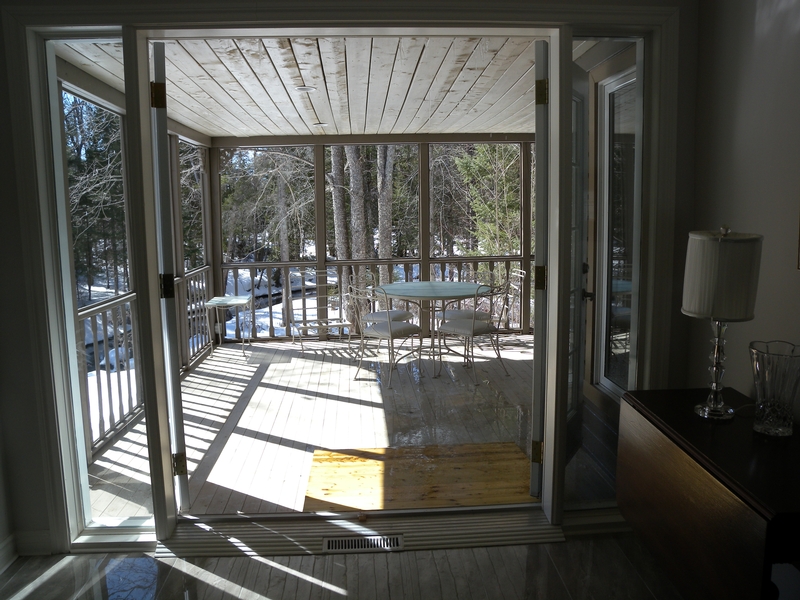 Chalets du Lac Grenier
On the edge of Lac Grenier, surrounded by beautiful wooded grounds, the Chalets du Lac Grenier are fully equipped for all-season stays. As they are only one hour away from Montreal, they are a great option for a weekend getaway!
The most accessible is the Chalet Galinette. Its rustic, but well designed interior is easy to navigate in a wheelchair. The bathroom has a shower with a sill of 7 cm.
The Chalet des Trèfles is partly accessible because of its toilet. Although it has folding grab bars on both sides, there is no transfer area on any side of the toilet.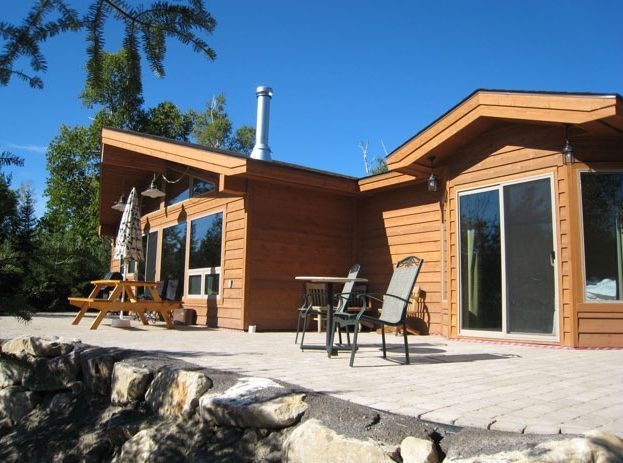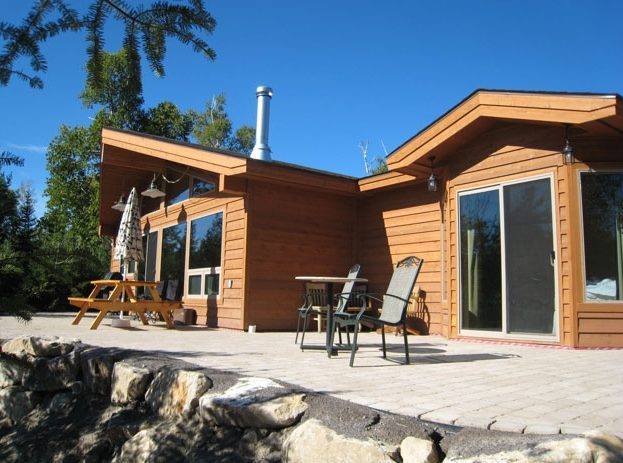 We have listed only four accessible cottages, although there are certainly more. If you know of other establishments wishing to be evaluated, do not hesitate to refer them to us.