10 tips for planning an accessible vacation during a pandemic
Travelling in the age of COVID-19 can be more complex than usual for a person with a disability, but that's no reason to stay put! It is possible to travel safely without too much hassle when you are well informed. With these 10 tips, you should be more confident travelling!
1. Think of Québec for your vacation, it's more flexible
While it is not impossible to leave Québec, this is not the easiest option. In an uncertain environment where we can expect a second wave, it can be risky financially and healthfully to book abroad. Planning a trip to Québec will prove to be more flexible. It's also a good time to (re) discover Québec! Think of the sublime setting of the Saguenay Fjord, the native village of Wendake or the lavender fields of the Laurentians. There is clearly no shortage of marvels!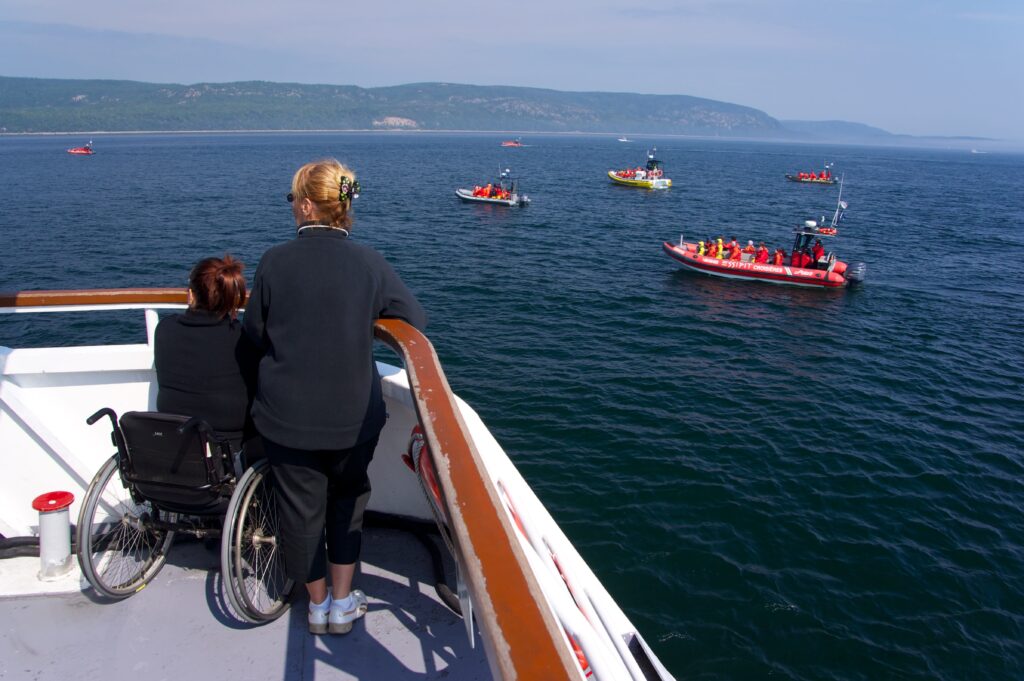 2. Book your accommodation and transport as soon as possible
As we know, accessible accommodation and transport options are restricted in normal times. This is even truer now, as Québecers quietly leave their homes to explore the province. Public transport is more limited than usual, considering that coaches and trains have only partially resumed their journeys. The number of passengers is also greatly reduced. The car is therefore the simplest option. In terms of accommodation, the popularity of certain tourist regions could play a trick on you. That being said, don't stop yourself from going out, just book a little more ahead than usual!
3. Check if the establishments you want to visit are open
As we live in uncertain times, check whether the establishments you want to visit are open, whether or not you have a reservation. Some establishments have changed their opening hours. Some have even decided not to reopen until later, or to simply stay closed.
4. Allow more time for your visits due to delays caused by temporary measures
All current constraints can slow down the pace of visits. This includes respecting the restricted customer base, standing in line or waiting for a section to clear up. You will probably be doing less activities in a day than usually! Patience will be required.
5. Choose outdoor activities or activities located in large establishments
Now is the time to get closer to nature, since it is easier to practice physical distanciation there! Parks and outdoor activities on the water might surprise you. This could be the time to explore the marais de la Rivière-aux-Cerises, try out adaptive SUP or swim with the help of a hippocampe. City walks can also be a way to explore the surroundings without going far. Old Montreal and Old Quebec may not be so easy to get around, but they have the power to transport you to New France in an instant!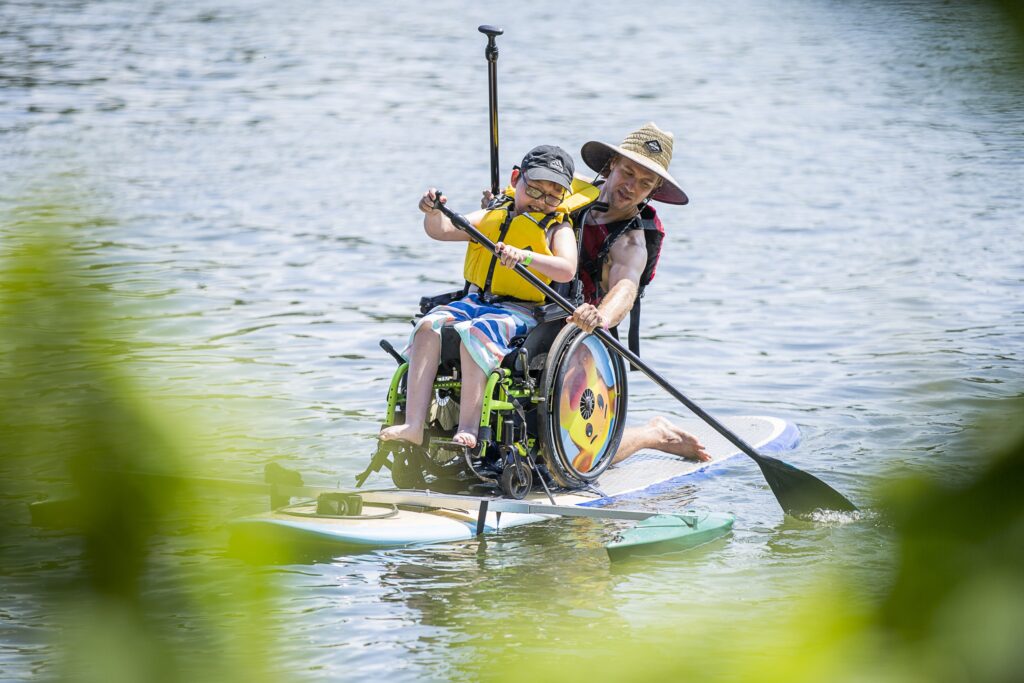 On the financial side, several discount packages have been launched to encourage travellers to visit Quebec: Explore Québec on the road and Attractions Passport, available on BonjourQuébec.com. However, the accessibility of the establishments included has not been evaluated: we invite you to check it in our search engine.
6. Book your time slots for attractions offering this possibility
To minimize your waiting time and unnecessary contacts, remember to book online, even for attractions! Several museums offer admission at fixed times. Others require it, such as the Montreal Museum of Fine Arts. This will prevent you from travelling unnecessarily if it is ever full, or from booking your return by paratransit at the wrong time.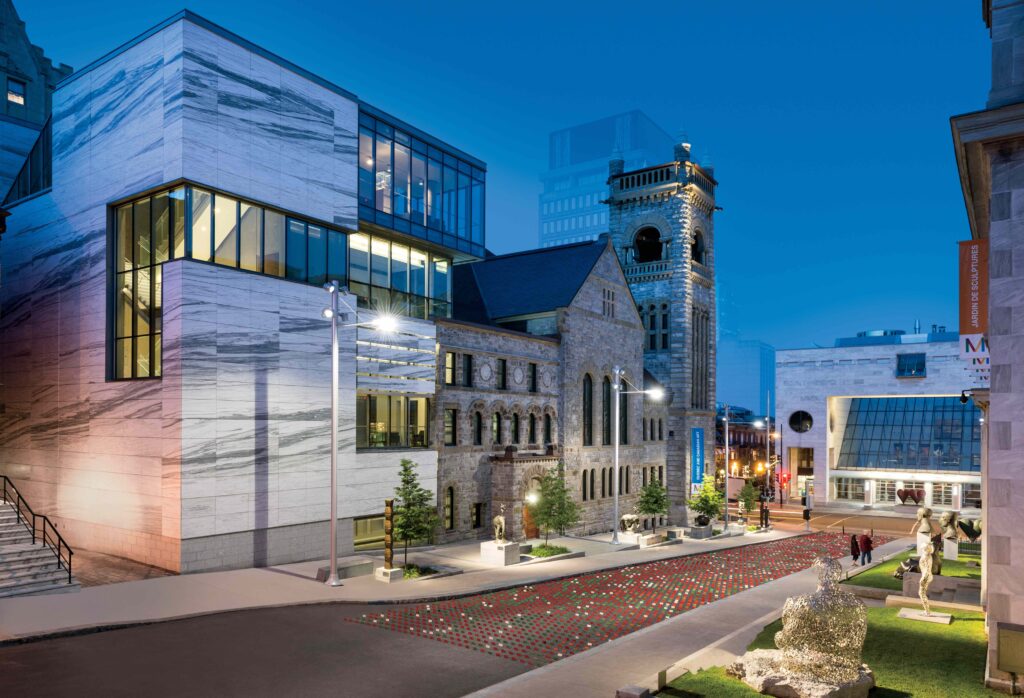 7. Think ahead for bathrooms when planning your route
No matter where you want to go, accessible open washrooms could be scarce, especially in public places! Some establishments have also opted for chemical toilets, without always thinking of obtaining an inclusive model. In a similar vein, several water fountains outside or located in tourist establishments are closed. Remember to always have a bottle of water with you, especially with the heat waves that hit us.
8. Make sure you follow sanitary measures
Companies have their share of responsibilities: they follow very specific sanitary guidelines. However, you too play in this equation. In particular, you can get some protective equipment before you go, such as hand sanitizing gel and a mask if you are able to wear one. To avoid unnecessary contact, you can also pay by debit or credit card whenever possible.
9. Don't hesitate to assert your rights in the event of a problem
The visitor experience is completely changed because of these sanitary measures. The tourism industry has received indications regarding accessibility, but their application is not guaranteed. We see it in particular with sinks, urban fittings… and even with support. Do not hesitate to communicate your needs and even insist that the company meet them. If something goes wrong, it is important to make the appropriate complaints so that your rights are better recognized and respected in the future.
10. Consult the magazine Québec for all to find the best accessible places to visit in the province


To determine where to go and what to do, there is nothing better than to take advantage of the 4th edition of the magazine Québec for all. In this brochure finalized before the lockdown, you will find a 15-day itinerary, agrotourism pearls, adaptive outdoor activities and, of course, plenty of accommodation and transport ideas. You will not lack any inspiration to explore Québec!
One last tip for the road: above all, have fun! If your fears remain legitimate, you are now fully equipped to deal with uncertainty. The Kéroul team is also entirely at your disposal to answer your questions, whether by email, phone (514 252-3104) or on Facebook.
We wish you a holiday without too many twists and turns, but full of great surprises!